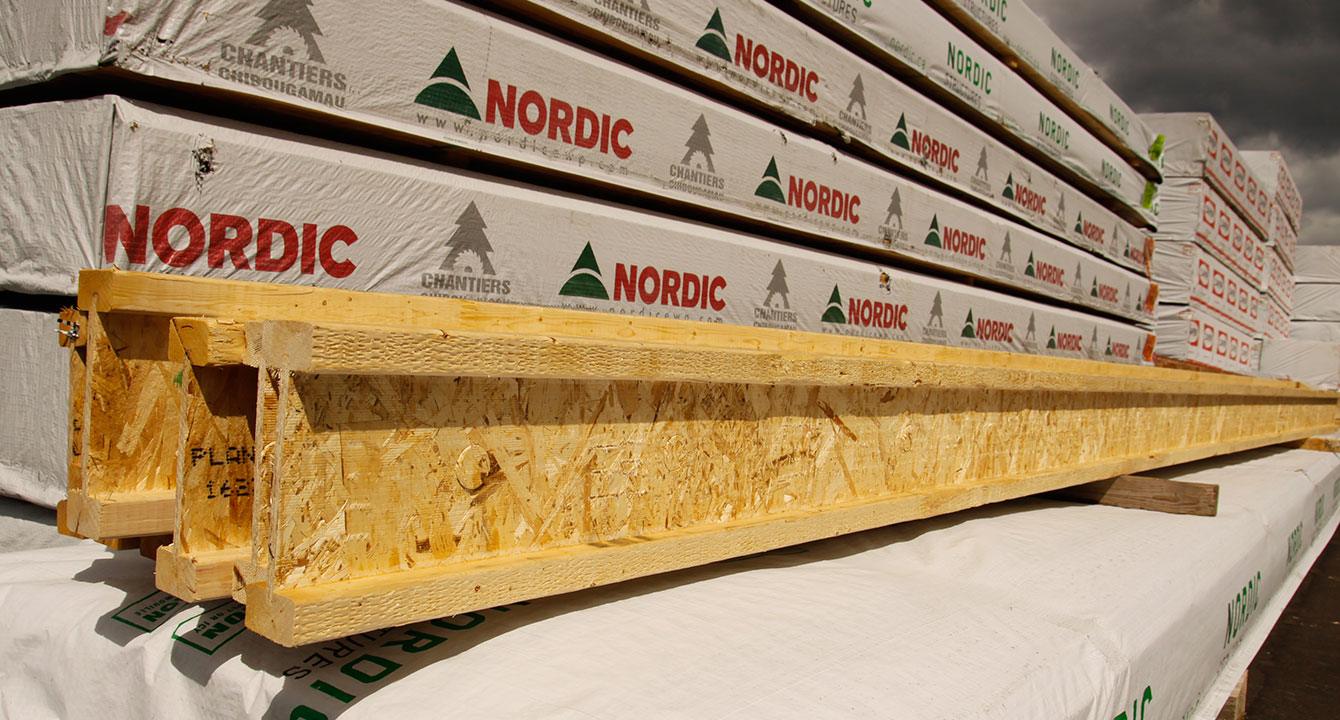 Gillies stocks or has access to a variety of engineered wood products including:
Nordic Structures'

engineered I-joist floor and roof systems.

Weyerhaeuser's Trus Joist

engineered structural wood products.

A full complement of laminated veneer lumber (LVL) beams.

Simpson Strong-Tie

, a world leader in the design and manufacture of structural connectors, anchors, and other products for new construction, retrofitting and do-it-yourself markets.
For all our roof trusses, I-joist floor and roof systems and other engineered wood products, Gillies also offers a full range of engineering services.
Contact us today.